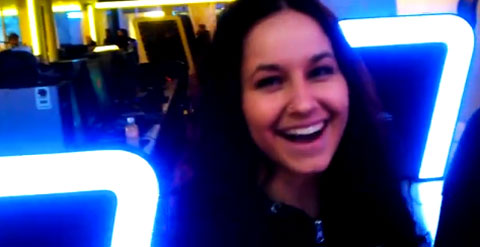 Image in courtesy of rakaka.se
It was a long time ago since the last female Counter-Strike 1.6 competition, so the Rockstar World Cup in Stockholm attracted a lot of teams from all around, but it were the Russians who conquered Sweden.
Moscow Five started in a tough group, facing stiff competition from Team Alternate, Definitive, ASUS Ladies and LDLC.com. With two ties and two victories, the team progressed in second place, behind favorites Team Alternate, to the playoffs.
In the playoffs they first faced off against Millenium in a Best of Three match, but M5 dispatched the French with a 2-0 wipe-out in maps. In the final they would meet Team Alternate again, who won versus Extensive in their previous match, and who the Russians had already drawn against in the group stage.
The grand final was again a 2-0 score, meaning the Russians ladies of Moscow Five crowned gold at the Rockstar World Cup. Second came Team Alternate and third place went to Millenium
The top four:
Moscow Five - €5,625 (Russia)
Team Alternate - €1,125 (Germany)
Millenium - €281 (France)
Extensive (France)